While conceiving the WDNA graphic system, it was crucial to ensure that the winners and brand values could shine in whatever form they were presented in. Though the graphics remain minimal and clean, elements of DNA structures are present throughout the palette. 

This Award Wall celebrates our teams' accomplishments throughout the year and for many years to come. This wall splits the awards into our two main brand values, and the awards span 4 quarters of the year for 6 years. 
At the end of each year, one team will be chosen to donate a sum of money to a charity of the team's choosing. The adjacent "Annual Award Winners" wall will represent that team as well as their charity.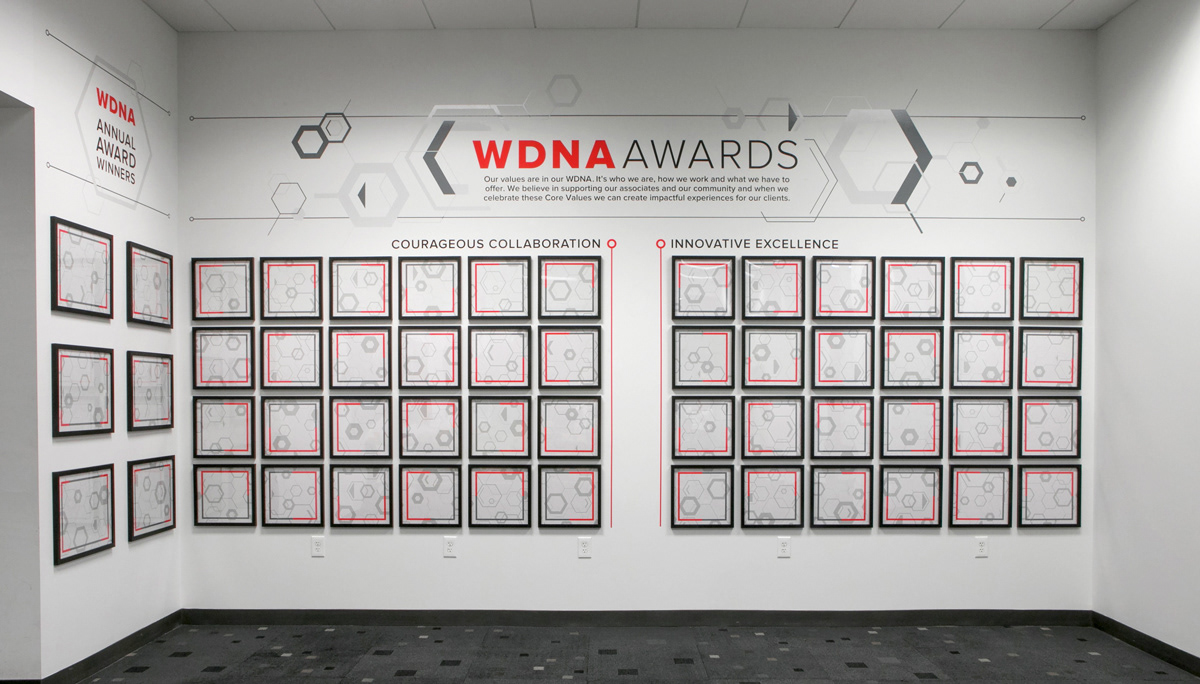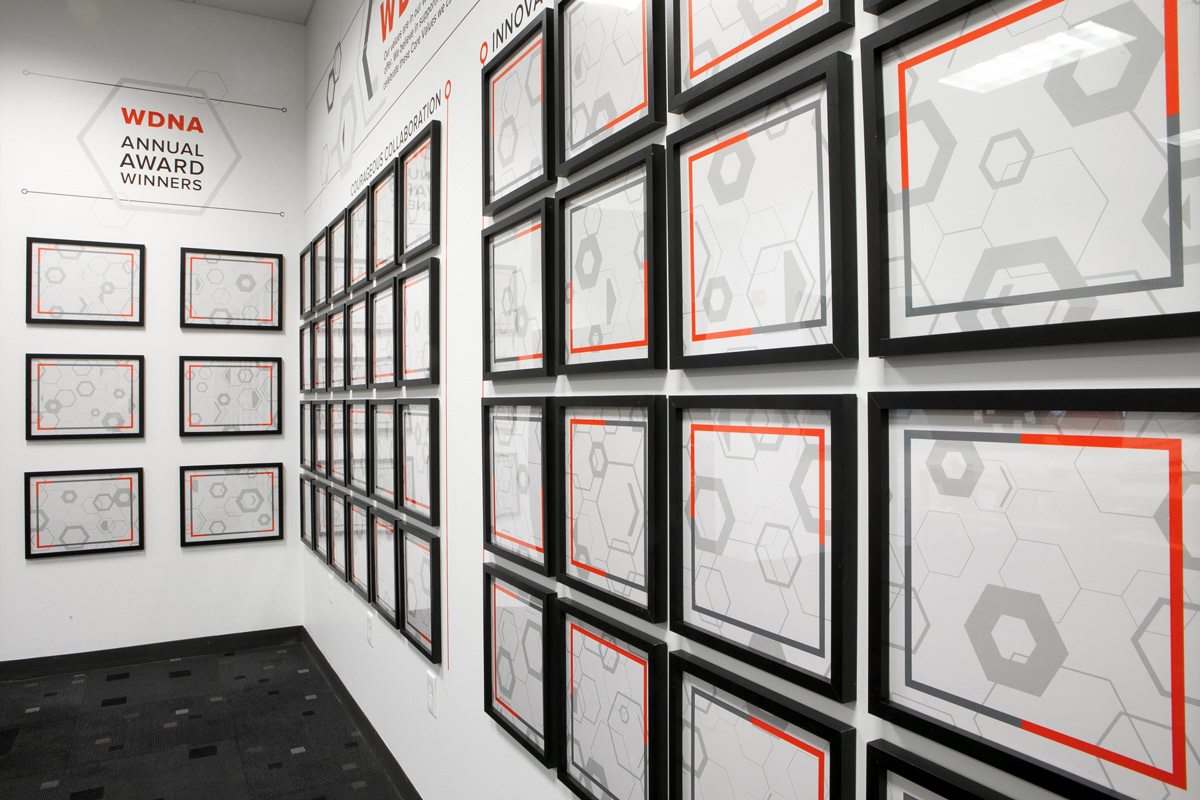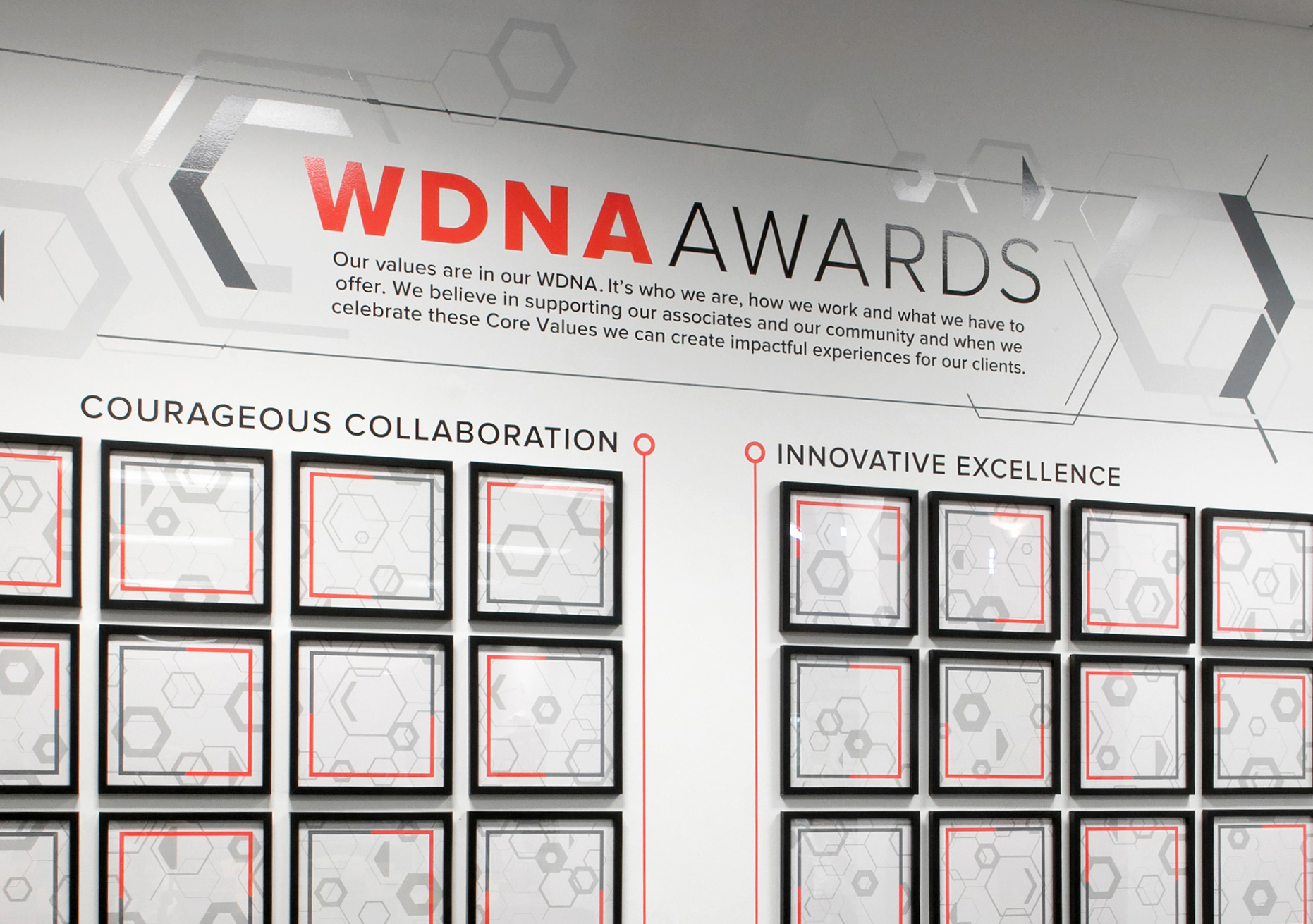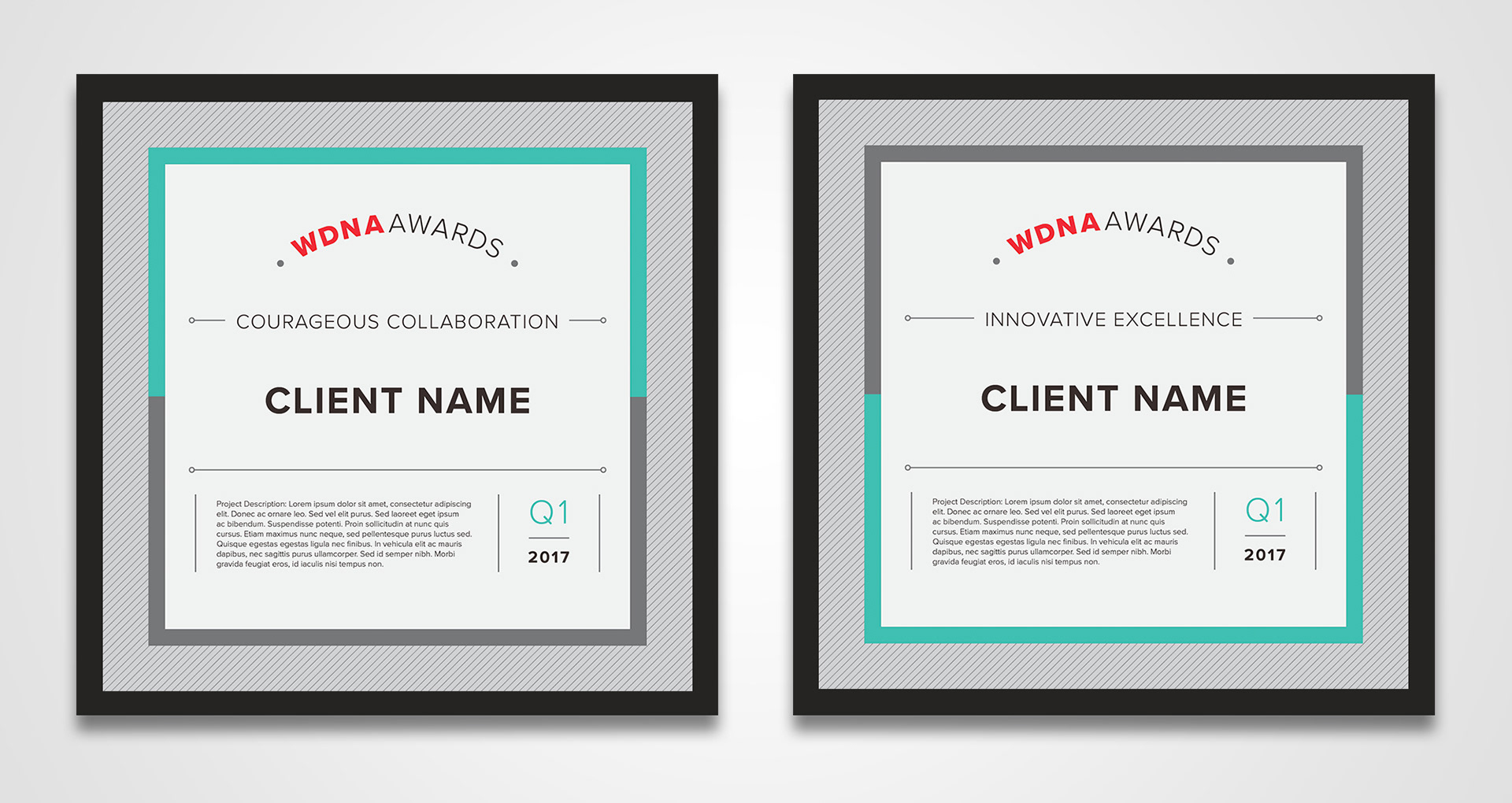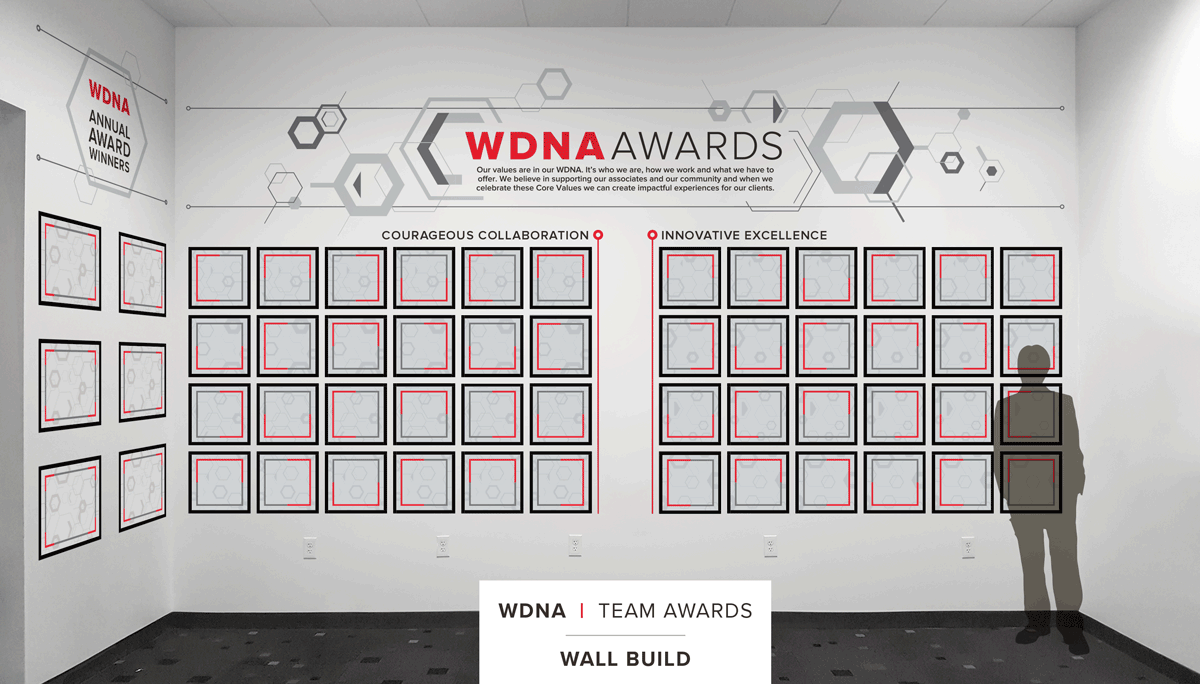 The individual awards are given to each WD associate who worked on the winning projects for that quarter. This design is similar graphically but different in color and style. We wanted to give these awards a personal & hand-crafted touch for our winners to display proudly on their desks. These awards incorporate handmade wooden bases, textured cardstock, and handwritten/hand stamped embellishments.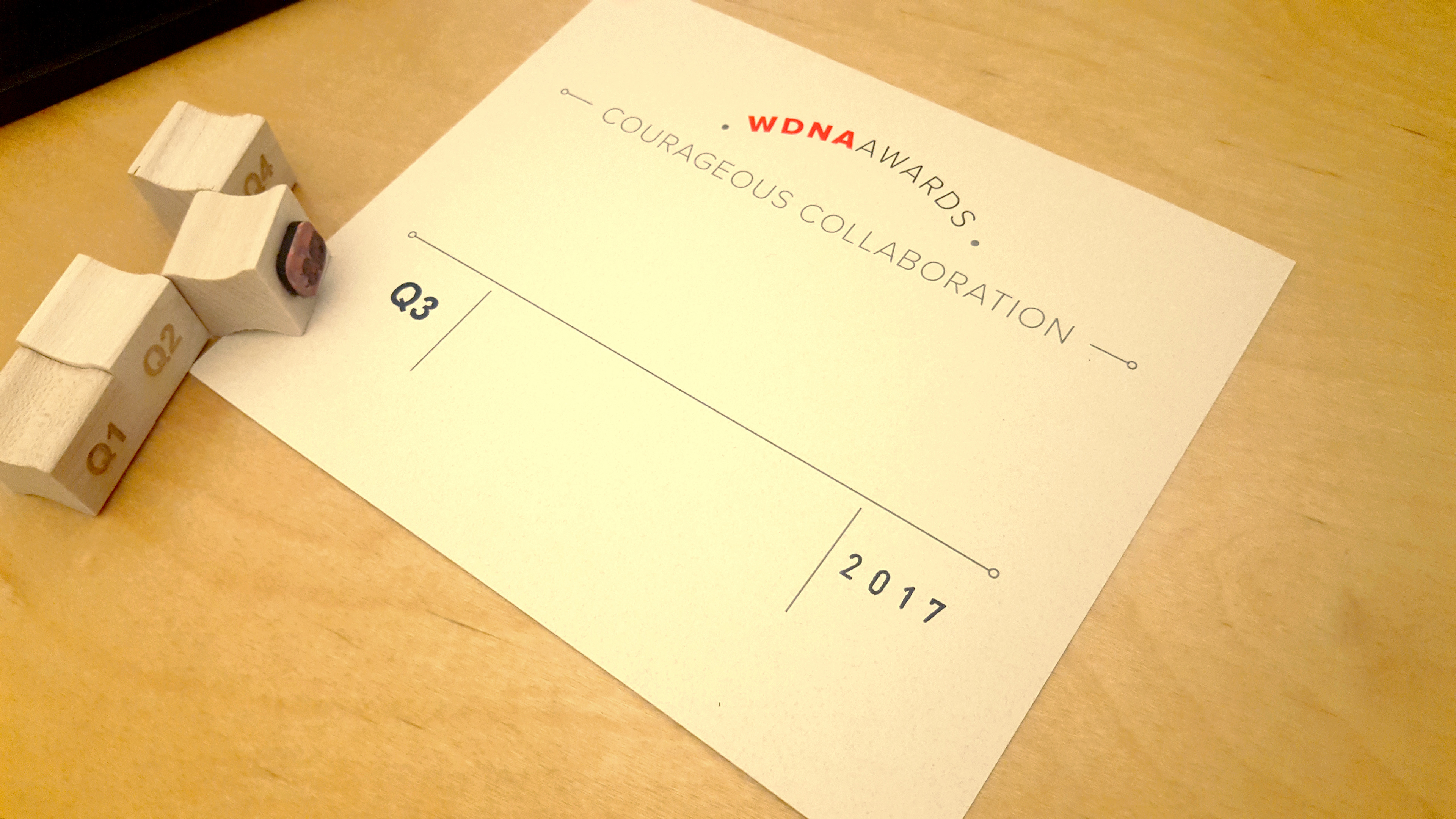 In an effort to spread awareness to our clients on our joined success, I worked with a 3D modeler to develop a dimensionally-printed award to hand-package and send out to each individual client, along with a personalized email, a customized letter of recognition, and a descriptor of the awarded brand value.